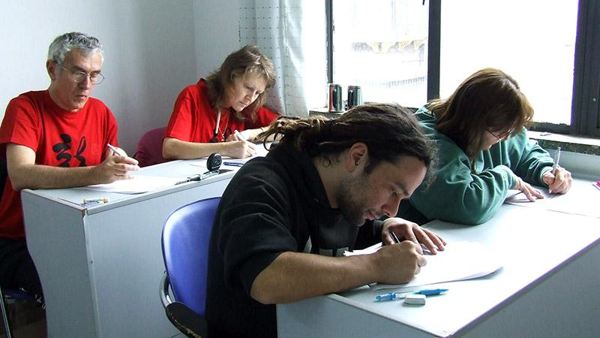 X1 visa and Scholarship Program (NEW!)
In order to complete the enrollment, you are required to pay the total program costs

before

we send you the admission letter. We sponsor X1 visa and help you with scholarship application with FULL refund guarantee!

For details, please see this page
.


Pricing for short term study (X2 visa)
Each program lasts for 20 weeks. Students need to take at least 15 classes per week, in total would be at least 300 classes/program.

Cost: $10 USD/class.

Enrollment fee (one-time): $100 USD (tax included).


In order to complete the enrollment, you are required to pay the total program costs before we send you the admission letter.
Minimum program cost (assuming 15 classes per week): $10 x 300 = $3,000 USD
Spring Promotion: Get 20% off for any extra classes after you purchase 10 classes for that week. Example: If you take 18 classes for a week, you will be charged $10 x 15 + $8 x 3 = $174 USD in total. This offer is only valid until March 31, 2023.



Payment Methods
We prefer cash and Paypal as payment method. If you would like to pay by credit card, please contact us first.

Visa (X2)
After your application is processed and you have paid the needed tuition, we will send you an admission letter via email. Then you can use the admission letter to apply for entry Visa at your local China Consulate / Embassy.


Application Form
Pro Tip: To accelerate your application, d
ownload and fill out the KCEL Complete Application Form,
and send it to us via email:
info@learnchineseinkunming.com
. We prioritize those applications with the form completed.
To apply, submit the form below. We will be in touch shortly.