China Launches Multimedia Chinese Course for Chinese Beginners
The Confucius Institute Headquarter(Hanban) and the Confucius Institute of China Radio International have jointly developed the multimedia Chinese course, Everyday Chinese, for Chinese beginners in the world, the series of books and the network courseware cover 38 and 36 foreign languages respectively.
According to the introduction, Everyday Chinese is developed by hundreds of TCSL(Teaching Chinese as a Second Language) teachers and foreign language experts. The curriculum uses situational dialogue as its core teaching content. It contains the most common living situations in daily life and animated cartographic drawings and integrates Chinese vocabulary, sentence pattern, grammar and related Chinese cultural knowledge, which enables the Chinese learners to appreciate the charm of Chinese culture while learning Chinese.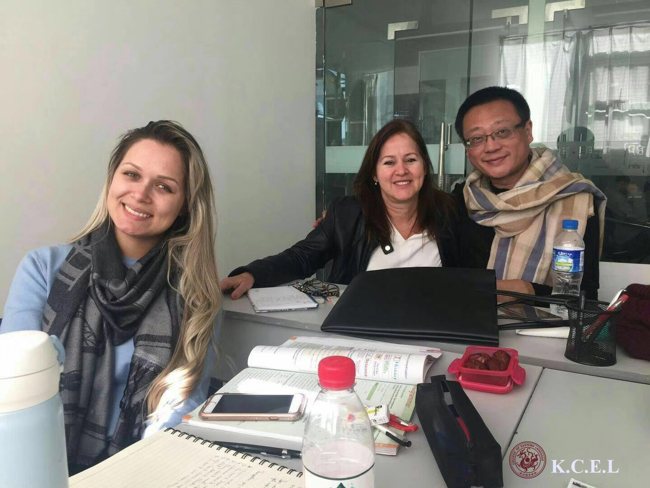 Everyday Chinese series have different versions of 38 languages, including English, Japanese, Korean, Mongolian, Nepali, Hindi, Urdu, Tamil, Sinhalese, Bengali, Vietnamese, Lao, Thai, Malay, Indonesian, Pilipino, Turkish, Farsi, Pushtu, Arabic, Hausa, Swahili, Russian, Czech, Serbian, Romanian, Albanian, Bulgarian, Hungarian, Polish, Croatian, Ukrainian, French, German, Italian, Esperanto, Spanish, Portuguese, etc. The finished book of each language consists of 6 pocketbooks, each of them has an audio version and an MP3 teaching program CD is attached to every book, which is suitable for learners to listen to while reading and study any time and anywhere.
On the official website of China Radio International, you can find the network courseware of Everyday Chinese containing 36 languages uploaded by the developers of the series of book. The beginners can log in and quickly grasp the basic spoken Chinese conversation in the shortest time.
Mandarin classes for beginners
are greatly helpful for foreigners who want to learn Chinese by themselves.
Xu Lin, director general of the national Hanban and head of the Confucius Institute Headquarter, pointed out that the development of Chinese textbooks in non-English languages lagged behind the Chinese popularization because of the lack of resources in translation talents, publication, marketing, etc. We hope to mobilize all resources and develop more comprehensive and diversified teaching materials as soon as possible to meet the needs of global learners.