1.Listen Chinese as much as possible
When you learn a new language, especially Chinese, first of all, you need to listen to the language constantly instead of considering how to pronounce it, it is because that listening is the premise of speaking. You can listen to the news of the TV station as much as possible, because the pronunciation of the news anchorperson is very standard. Listening to their pronunciation can help improve your Chinese level and facilitate Chinese learning.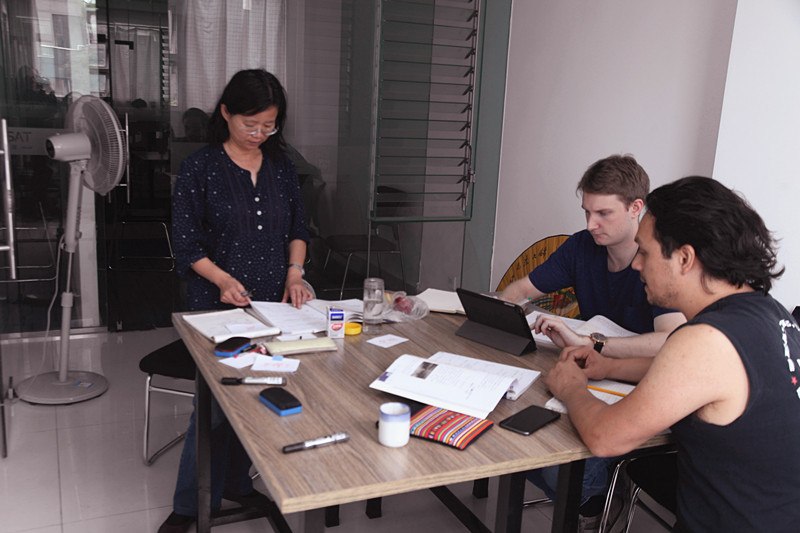 2.Communicate with Chinese speakers as much as possible
When participating parties, try to communicate with the Chinese speakers as much as possible. In the course of the conversation, they will correct your incorrect pronunciation. Slowly, your Chinese pronunciation will be greatly improved.
3.Read as much as possible, learn how to use Chinese in written expression
It is necessary to develop a good habit of reading. When you read some beautiful sentences, you can record them in your notebook and learn how to write Chinese characters through imitation. In your spare time, you can write Chinese diaries or articles as much as possible, and share them with your family and friends to make progress.
Other important tips:
1.Make sentences with the new words you have learned, and use them as much as possible. If there are any problems, you can use your own language instead of the then look up the dictionary.
2.Review the learned words and sentences collected on the cards or notepad, and study Chinese in leisure time.
It is difficult to learn in Chinese language, everybody should work hard.
KCEL is ideal
mandarin language schools
for you to choose, with vary kinds of class and program available.